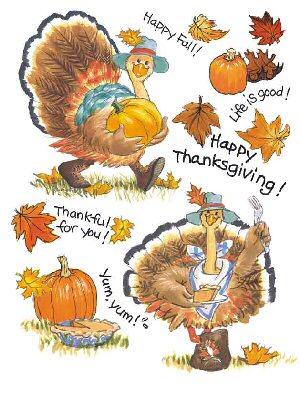 Are you bored ? do you have free time ?
Go to the country and pick up a pinecone. You can make this funny turkey.
Use a piece of cardboard for the turkey body parts.
Remember this one can´t be eaten !!!
If you want, you can bring it to school. Enjoy the craft !