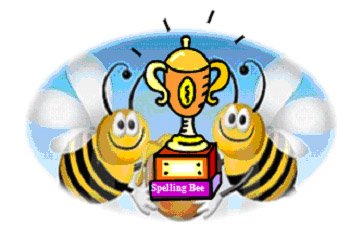 On Wednesday and Thursday we had our first Spelling Bee this school year.
This term participants were: Pablo Luis, Sergio B., Paula, Lydia, Cristina and Sofía, from 6ºA; Victor, César, Daniel, Javier and Lucía, from 6ºB; Jorge, Eva P., Álvaro, Rodrigo and Isaac, from 6ªC; and Juan José, Lucía, Luisa, Cristiana and Alejandra, from 6ºD.
We all spent a good time during the contest and discovered how difficult it is to spell words such as arrangement and empire.
At the end our winner was Eva Pedrera Elvira (who was also the winner in the first Spelling Bee last December), followed by Pablo Luis de Pablo Carrión and César Lucio Cifuentes.
CONGRATULATIONS to the three winners and all the participants!!!
YOU'RE GREAT!!!