GHANDI

Ghandi is one of the most famous peace activists in the World. He was born in October 2, 1869. He was originally from India.
Ghandi experienced racism from Europeans and South Africans on a train in 1893. This experience made him realized that peace needed to be created.
Ghandi was also a very strict vegetarian. He wrote a book called "The Moral Basis of Vegetarianism".
MARTIN LUTHER KING JR.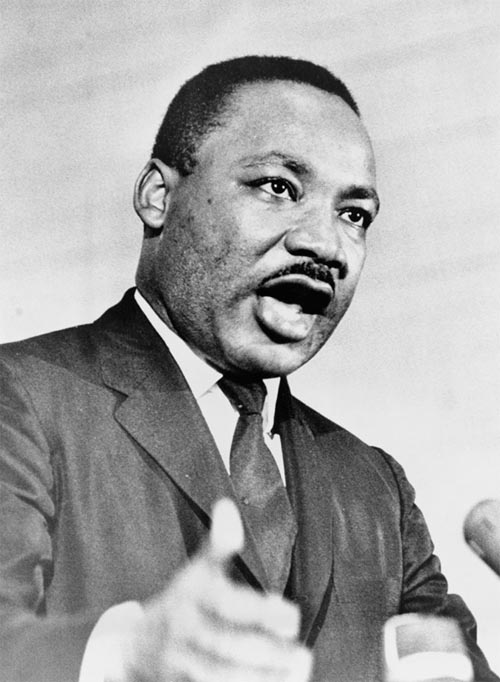 Martin Luther King Jr. was born in Atlanta, Georgia on January 15, 1929.
He was also an American civil rights leader. His nickname is "MLK". Martin Luther King Jr. is famous for his speech "I have a dream".
He is the youngest person to have received the Nobel Peace Prize. He was inspired by another peace activist, Ghandi.
Martin Luther King was assassinated by James Earl Ray on March 29, 1968. He was 39 years old.
One of his famous quotes: "Even though we face the difficulties of today and tomorrow, I still have a dream!".
ROSA PARKS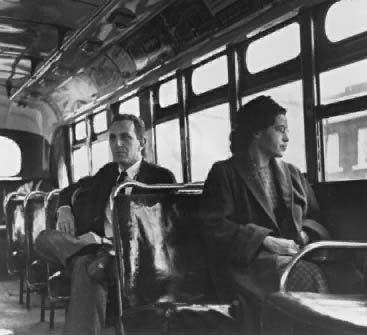 Rosa Parks was born on February 4, 1913 in Tuskegee, Alabama. She was an American civil rights activist.
On December 1, 1955 in Montgomery, Alabama, Parks, age 42 did not want to give up her seat to make room for a white passenger. She lived during a time when black people and white people in the south part of the United States were segregated (black people and white people were not equal). When Rosa Parks refused to give up her seat, she was arrested (she went to jail). This started a boycott against the Alabama public transportation system. Rosa Parks represents peace for having courage to fight.
She died on October 25, 2005. She was 92 years old. She was called "the mother of civil rights".
One of her famous quotes: "Each person must live their life as model for others".