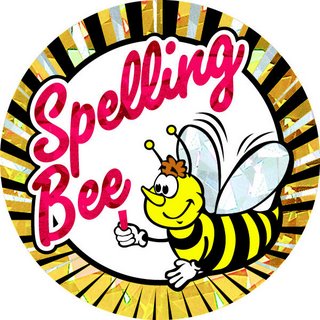 We are having our first SPELLING BEE the day before Christmas holidays (Tuesday, 22nd December).
Here are a couple of websites in which you can do extra practice on Spelling Bees at home and at your own pace.
Times Spelling Bee: You can register, create a player profile and start tracking your progress now. You'll need headphones and speakers to play the game.
Interactive Spelling Bee: This set of activities is like an old-fashioned Spelling Bee. You will listen to three stories, one at a time, and then spell words from each story.
But remember that what you have to do to success in Our School's SPELLING BEE is study the 8 lists of vocabulary we've done so far and practice them till you can spell them by heart.
Good luck!!